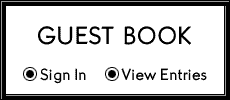 Life as an artist? Imagine yourself able to express your thoughts or emotions on another level. Imagine the ability to capture one moment and preserve it for a lifetime. Now imagine the discipline, sacrifice and  reward that come with it.......

I post the current promotions here or provide a link to my recent paintings so check back from time to time.

Charcoal sketches
 were part of my  during studies my studies in France. I like to sit at cafes and make 30 second drawings of people passing by or sit under a tree and work for several minutes as you can see here.  When I travel I dont always have the luxury of a studio to paint in so I often sketch in random places. I have only recently pulled together a few pieces and have matted and framed them for display. I sketched this picture on a farm in the Dutch countryside and just beyond there were horses grazing.
How do you look at art?  Ever wonder what the critics base their judgements on or what exactly is an acomplished work of art?